Our flower wall pockets are designed to bring nature indoors to small spaces.  All hold water for real plants.  They can be used for rooting, small flowers or buds, or any plant that fits the pocket.  They wor
k well with silk flowers. They can also be used as diffusers with reeds and scented oils.
Pockets come in a variety of hues and sizes.  New designs come around every year.  Transparent and opaque colors are used with many different sand blasted designs.  Hangers are made from nylon cord, faux suede, and chain. 
Small flowers and bees are hand made adornments that compliment colors or motifs.  Each is a unique piece of functional art, signed and dated with the year made.
Open Lattice design 6x4 inches

Blue wall pocket glows in the dark


Blue wall pocket glows in the dark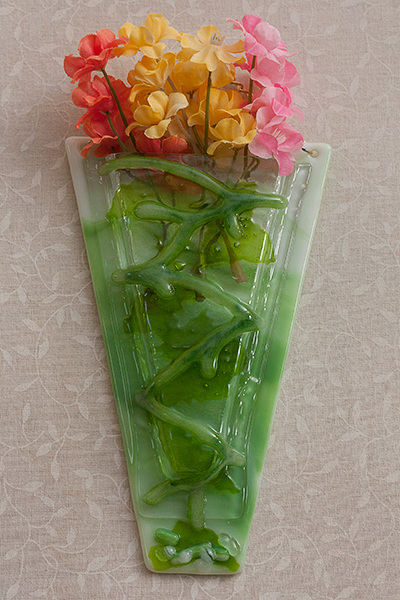 Sandblasted designs 6 x 4 inches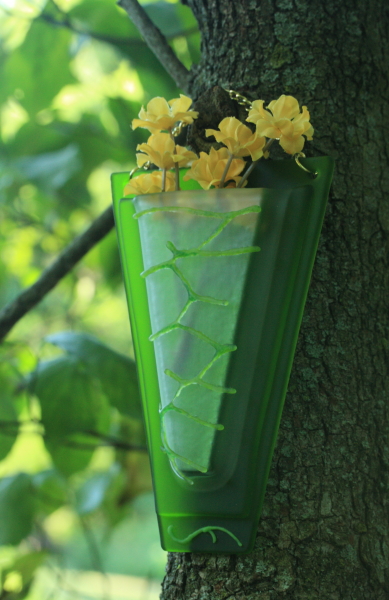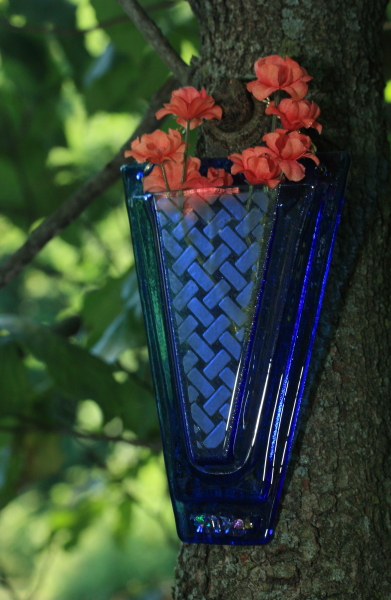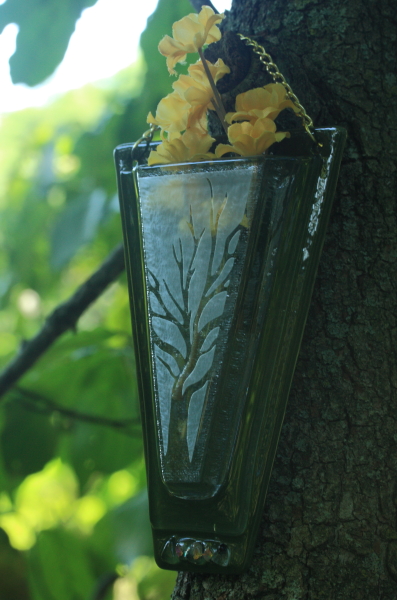 3 x 5 inch pocket designs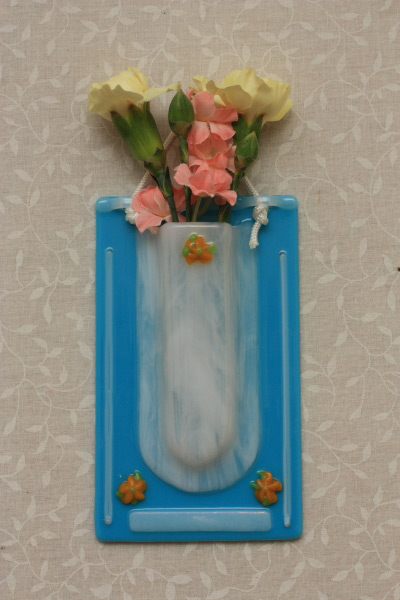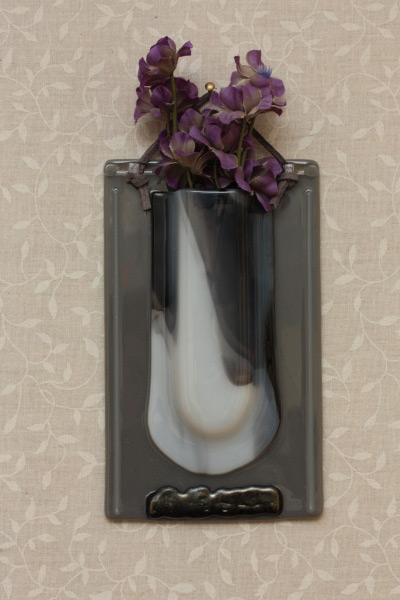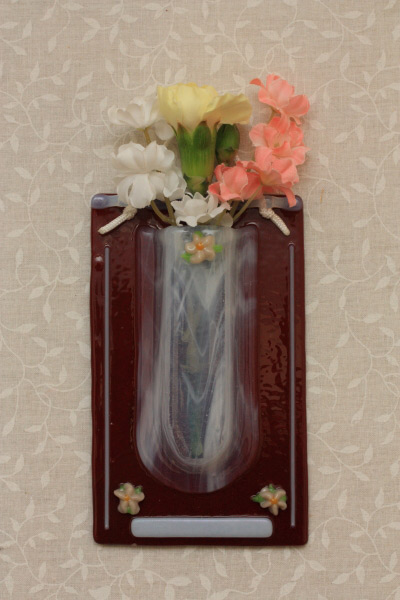 3 x 4 inch pocket designs